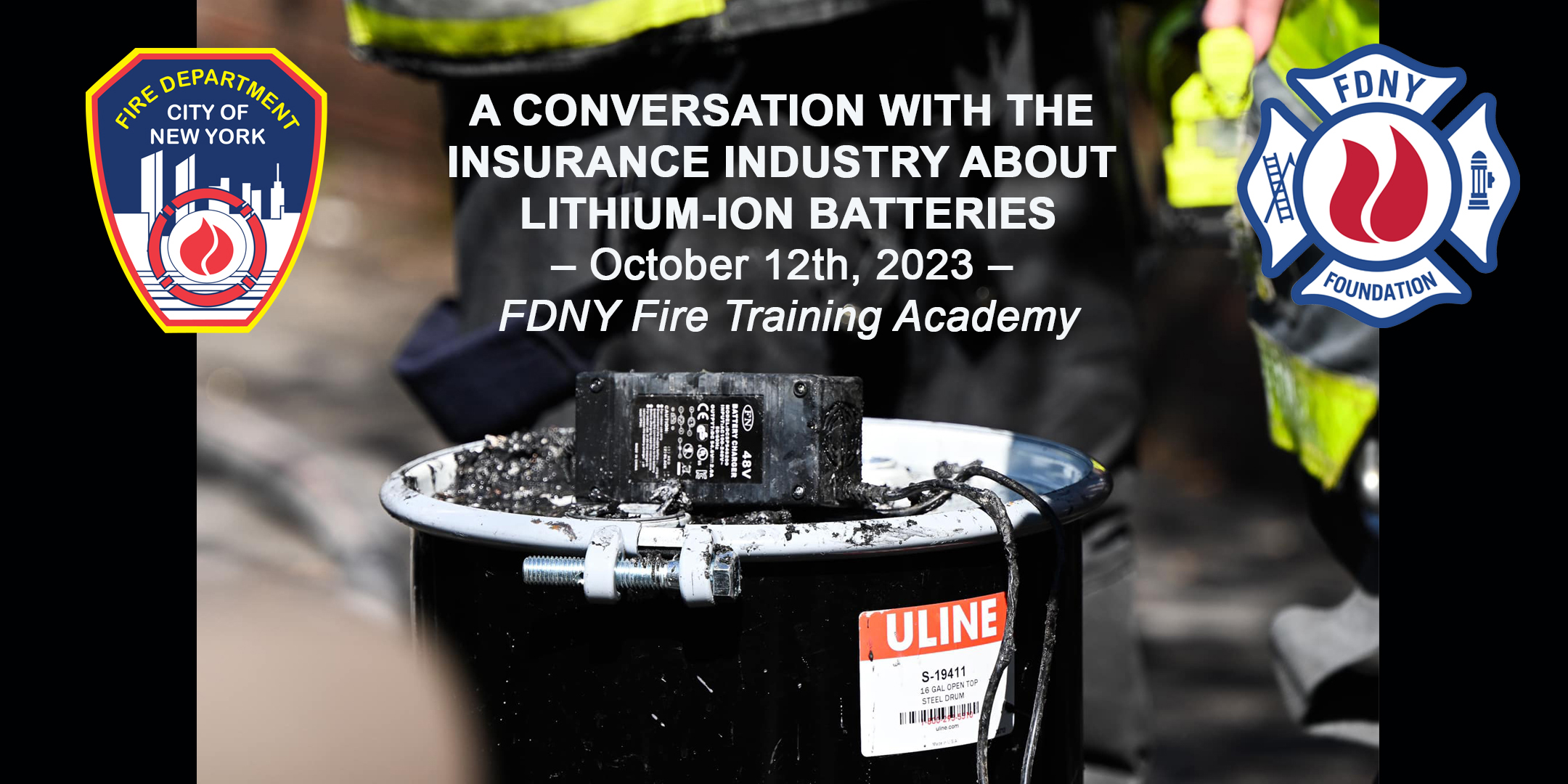 A Conversation with the Insurance Industry About Lithium-Ion Batteries
Thursday, October 12, 2023
9:00 AM – 5:00 PM
FDNY has experienced a rapid increase in the frequency of fires involving e-bikes, e-scooters and other battery-powered micromobility devices. In partnership with the FDNY Foundation, FDNY invites you to learn about the technology, associated hazards and lessons learned from responding to and mitigating these incidents.
This workshop will explore how the insurance industry, the fire service, and government can collaborate for the safety of the public. The electrified future requires innovative solutions to the emerging challenges as new products and business develop. The workshop will seek to build relationships with the groups in attendance for the benefit of all involved.
Location: FDNY Fire Training Academy, Randall's Island, New York, NY
Cost: $100 (includes Breakfast and Lunch)
Audience: Insurance, Government and Public Safety Representatives.
Topics:
Lithium-Ion battery incidents in New York City
Lithium-Ion battery fundamentals & failure modes
NYC & FDNY Risk Reduction Strategies
Understanding the costs of proper remediation and restoration for li-ion battery fires
Highlight programs that improve safety, minimize risk and potentially limit insured losses.
Discuss how local permitting requirements and the insurance industry can collaborate to create safer occupancies where Li-Ion batteries are utilized, and reduces insured losses.
Electric vehicle fires and potential cost recovery requests by fire departments.