The FDNY and FDNY Foundation would like to announce that the FDNY Medical Special Operations Conference (FDNY MSOC) has been renamed as the FDNY Search & Rescue Field Medicine Symposium. We would like to ensure you that this does not change our commitment to always having internationally renowned faculty present high quality lectures and innovative hands-on scenarios.
The name of the conference has been changed due to pending litigation by a third-party who claims ownership of the trademark, Medical Special Operations Conference and the acronym MSOC. This conference, now in its 10th year, is produced solely by the FDNY and the FDNY Foundation, and it is not affiliated with any third party or entity.
✕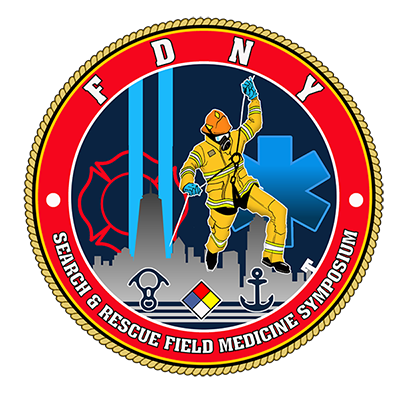 10th Annual FDNY Search & Rescue Field Medicine Symposium
May 4 - 7, 2023
Event ended
The FDNY, in partnership with the FDNY Foundation, is proud to invite all first responders to the FDNY Search & Rescue Field Medicine Symposium. The FDNY Search & Rescue Field Medicine Symposium is the conference that military, federal, state and local medical responders attend to share their experiences, best practices and ideas. Each year, FDNY Search & Rescue Field Medicine Symposium includes current hot topics, the latest medical technological updates and recent case studies from around the world. The symposium takes place over four days and consists of workshops, lectures, panel discussions, hands-on skills scenarios and a vendor showcase with the latest equipment and products.
Host Conference Hotel
New York Hilton Midtown (FULL)
1335 Avenue of the Americas
New York, NY 10019
If you have any questions, call 1-800-HILTONS.
Second Hotel
Hilton Garden Inn Central Park South
237 W. 54th St.
New York, NY 10019
Food and Transportation
Breakfast and lunch provided.
Transportation provided from host hotel to and from the various conference sites.
2023 FDNY EMS Competition
Registration Open! Space is limited!
Competition: May 2 - 5 | Check-in: May 2 | Award: May 5
The FDNY and FDNY Foundation are proud to present the annual FDNY EMS Competition! This year's high-intensity, adrenaline-rushing competition consists of multiple scenarios over two days, with prizes awarded to the top three teams. The Competition will be located at the FDNY Fire Academy on Randall's Island, with an award ceremony at the NYC Fire Museum.
- New Scenario Format
- Great Prizes
- 15 Teams
Want to exhibit at FDNY SRFM?
Please call (718) 999-0338
FDNY SOMS Schedule (click tabs to view)
2-DAY COURSES:
Advanced K-9 Veterinary Care Course (May 4-May 5)
- Learn to provide medical care for our four-legged Task Force members! The course includes both basic and advanced assessment, management, and procedures
- Features live tissue and simulated hands-on experience
NAEMT TECC: Hands-On Active Threat Scenario (May 4-May 5)
FULL
- NAEMT certification course on Tactical Emergency Casualty Care (TECC) taught by members of FDNY and NYPD
- Best practice treatment guidelines for trauma care in the high-threat prehospital environment
Interactive US&R: Human Factors and Crisis Management
Description: The city of Metropolis is in turmoil after a major natural disaster. As an effective US&R team, you will develop the skills to face these challenges. This two-day program will focus on developing skills around human factors, crisis resource management, highly effective teamwork and medical management in austere environments. You will then put these tools to the test with a second day of complex scenarios. Come join us and put your skills to the test!
- To identify human factors associated with team success in critical situations
- Explore concepts of crisis resource management and situational awareness in austere environments
- Investigate effective communication methods in chaotic situation
PRE-CONFERENCE WORKSHOPS:
Bioskills: Field Limb Amputation and other critical procedural skills (May 4)
FULL
- Learn the critical decision process and hands-on skills for performing field limb amputations and other procedures by NYC's leading trauma surgeons
- Review other critical procedural skills such as surgical airway, thoracotomy, lateral canthotomy
Paradigm Shift Required-Lithium Ion Batteries Impact on the Fire Service (May 4)
Description: The battery revolution is here as first responders have to learn how to manage fires caused by lithium-ion batteries from:
- Portable Devices
- Mobility Devices
- Battery Electric and Hybrid Vehicles
- Residential Building Energy Storage Systems
- Commercial Building Energy Storage Systems
- Utility Energy Storage Systems
The presentation and hands-on experience will focus on the unique challenges these systems present to the fire service. Construction and failure modes will be discussed. Hazard assessment, mitigation strategies and incident termination will be covered. Fireground operations will be discussed extensively. Capability gaps will be identified and potential solutions presented.
Weill Cornell Medicine - Burn Center: Advanced Field Burn Care (May 5)
Learn the priorities of evaluating and managing a severely burned patient with limited resources for the first 24-hours:
- Understand triaging and the priorities in management of burned patients
- Review airway and support ventilation
- Discuss fluid resuscitation strategies
- Discuss strategies for effective pain management
- Review best wound care practices
Emergency Medicine and Drones: Wide Area Disasters (May 5)
Description: Attendees will be immersed in a live wide area disaster scenario using drones to find patients, use aerial triage methods and collect important information that will allow for safe, efficient and prompt medical care and transport:
- Learn the key concepts of integrating medical operational needs with robotic technology
- Discuss how to secure and prepare a suitable landing zone/drop-off point
- Demonstrate and provide hands-on experience with wide area searches using drones
Point-of-Care Ultrasound in Medical Special Operations (May 5)
- Use the latest portable devices and learn the fundamentals of point-of-care ultrasound and its application in the austere environment. The development and implementation of an out-of-hospital ultrasound program will also be discussed.
SATURDAY DAY 1
Keynote-US&R Leadership: Preparing for Beyond the Hurricane Response
Buried in the Rubble! Why Special Medical Operations may be Your Last Hope
- Create an awareness of how different the environment you will be required to work in is compared to our day-to-day environment
- Provide insights into how the confined / restricted space environment influences our ability to assess and treat patients
- Highlight the need for effective communication, interaction and coordination between rescuers and medics
- Demonstrate that US&R teams offer the last option for patients who are deeply entombed or entrapped
Managing the Impaled Victim-How to Operate Successfully when Life Sticks it to You
- Discuss scene size up for an impaled victim
- Review victim stabilization
- Explain how to secure, prepare and cut the impaled object
- Examine various case studies of impaled victims from the FDNY
All Things Blood Products in the Austere Environment
- Review ABO blood types and plasma physiology
- Discuss the current strategies for field resuscitation with blood and plasma, including cold stored LTOWB, fresh whole blood and walking blood banks, plasma, FDP
- Review the Indications for prehospital blood and plasma resuscitation
- Discuss the common issues and constraints with prehospital blood and plasma programs, such as procurement, transport and storage, incompatibility, Rh and blood stewardship
Field Limb Amputation: Are You Prepared?
- Review a recent case study - Discuss the critical decision-making process of performing a field limb amputation
- Review the latest findings from a national and international survey on field limb amputations
Lesson Learned from the Pararescue Experience with Telemedicine
- Understand the limitations of telemedicine in supporting medics operating in remote and austere environments
- Learn the importance of rehearsing telemedicine between the medic and medical control
- Learn the difference between telemedicine as a technique versus telemedicine as a technology
Disaster Medical Triage: Changing Priorities and Challenges
- Review the priorities and challenges of disaster triage
- Understand triage principles and its practice in the disaster setting
- Investigate ethical concepts and critical decision making when caring for patients during disasters
- Managing the "Grey Tag" patient
SUNDAY DAY 2
Drone as a First Responder (DFR); Changing Emergency Medical Response
Already in place in select cities, drone as a first responder (DFR) programs allow for rapid on-scene assessment. Information is gathered and shared across public safety agencies which equates to a faster and focused response.
- Introduction to drone as a first responder (DFR) program.
- Demonstrate working examples of DFR programs and their operational capabilities.
- Discuss information, delivery and telehealth within the DFR framework.
- Look into the future of NASA's extensible traffic management (XTM) system.
Mission Ready Package: Modular Development and Setting up for Success
- Discuss the role of the medical specialist in the mission ready package deployment
- Discuss medical cache needs as defined by the variety of mission ready packages
- Discuss a proactive approach to developing procedures to support the medical component of an MRP (mission ready package)
Doing it Right but Still Going Wrong
- Discuss what to do when interventions are performed correctly but the patient continues to decompensate
- Review techniques to control heart rate and stress levels when situations spiral downward
- Discuss why training does not focus necessarily focus on real world outcomes
Military Aeromedical Evacuation: DUSTOFF
- Describe the mission, operations, and tactical employment of military aeromedical evacuation (MEDEVAC) assets with an emphasis on patient packaging for optimal outcome, patient handoff with the MEDEVAC crew, and the unique stressors of the aviation environment on both the patient and the provider
- Review how to prepare patients for aeromedical evacuation
- Discuss how to communicate patient care information quickly and clearly
- Discuss how to contend with environmental impediments to patient care
On Thin Ice? Cold Weather Rescue Operations
- Identify and describe the physiologic changes encountered by both victims and rescuers in a cold weather environment
- Articulate the priorities of care and changes to routine EMS care when treating hypothermic patients
- Describe the minimum required gear for conducting rescue operations in cold weather environments
Water Response-Medical Applications for Swift Water vs Flood Management
- Discuss the preparations that are required before the response
- Review the differences between swift vs flat water response
- Describe the importance of medical input to the Operations Chief - Rescue vs Recovery
- Discuss what happens after the rescue, including medical and mental care for the Rescuer
AFTERNOON LECTURE TRACK
Staying Cool: Preventing and Treating Heat-Related Illness-the U.S. Army Perspective
- Current education/training program highlights
- Practical recommendations for heat illness prevention
- Best practices for recognition, response and transport of a suspected heat casualty
- Return to work process for a heat stroke casualty
Getting Lots of People In and Out of Tight Spaces: Principles of Crowd Management
- Understand the principles of crowd dynamics
- Integrate crowd dynamics principles into a crowd management plan
- Appreciate the challenges and pitfalls associated with the movement of large groups of people
The 360 Debrief: Hot, Cold, Schwartz and Pathology
- Evaluate the evidence-based data on the utility of debriefing methods in critical events
- Understand the psychology of moral injury and burnout
- Review important processes in developing support systems for high performing teams
US&R Medical Guidelines: Review and Panel Discussion
- Discuss disparities between scope of practice amongst providers across the country
- Review proposed medical guidelines - Panel discussion
AFTERNOON HANDS-ON SCENARIOS TRACK
High fidelity and realistic hands-on simulated incidents with instructor lead training and multiple skills stations
Advanced Auto-Extrication Scenarios and Technical Skills Lanes (including Electric Vehicle Management)
Technical Rescue Lanes at the Deputy Chief Raymond M. Downey All-Hazards Disaster Training Site