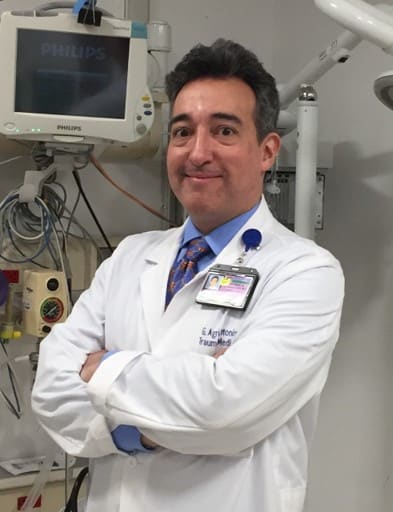 George Agriantonis, MD, FACS
---
Dr. George Agriantonis has been the Trauma Medical Director at Elmhurst Hospital since 1998 and has served as the Associate Director of the Surgery Department since 2011. He is on the faculty of the Icahn School of Medicine at Mt. Sinai as an Associate Professor of Surgery. He is the course director for several educational activities at Elmhurst, including the Advanced Trauma Life Support Course, the Stop the Bleed Course, the monthly multidisciplinary Trauma Grand Rounds, and the annual Elmhurst Trauma Symposium. Dr. Agriantonis also serves in several regional roles, including as a member of NYC Health + Hospital's Trauma Council, Vice-Chair of the New York City Regional Trauma Advisory Committee, and as a voting member of the New York State Trauma Advisory Committee.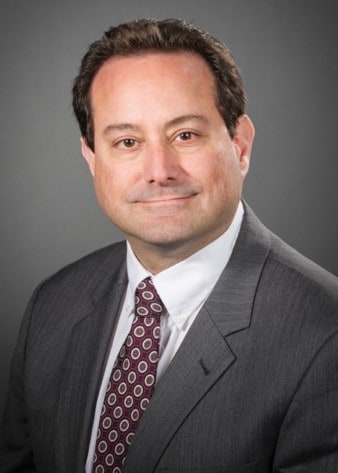 Matthew Bank, MD, FACS
---
Matthew Bank, MD, FACS is the current Executive Director of the Northwell Trauma Institute, which oversees the seven New York State Trauma Centers in the Northwell System. In addition, he is the Trauma Medical Director of North Shore University Hospital. Dr. Bank is a member of the New York Department of Health (DOH) State Trauma Advisory Committee (STAC) and the Chairman of the STAC Subcommittee on Trauma Center Performance Improvement. Dr. Bank is currently the Chairman of the Greater New York Chapter of the American College of Surgeons Committee on Trauma and a Member the USA Chapter of Medecins Sans Frontieres (Doctors without Borders).

Dr. Bank has published numerous articles relating to trauma and critical care. He is a Department of Defense funded investigator and his current research interests include trauma systems, performance improvement, and the immunological response to spinal cord injuries.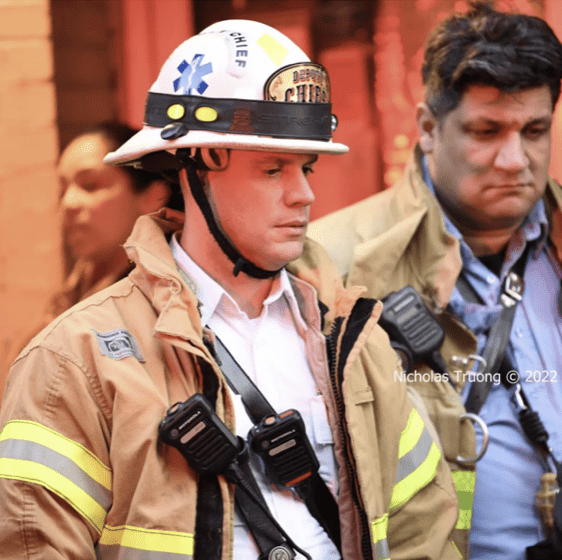 Deputy Chief Gregg Brady
---
Gregg has been with FDNY for over 15 years and is currently an EMS Deputy Chief assigned to FDNY EMS Division 2 in the South Bronx. He has also worked as a Firefighter/Paramedic with the City of Kissimmee and operated as a Tactical Paramedic with the City of Kissimmee Police Department SWAT Team. Gregg has additionally spent time as a contractor with the Department of State as a high threat protection specialist/medic in Iraq and Afghanistan.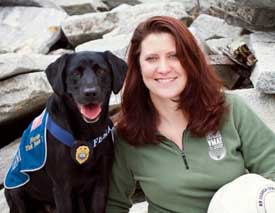 Jennifer Brown DVM, DACVSMR
---
Dr. Jennifer Brown DVM, DACVSMR is a Canine Search Specialist (Live Find and HRD) and Team Veterinarian for Florida Task Force-2 Urban Search and Rescue. She is also a FEMA US&R IST Veterinarian and FEMA instructor and evaluator.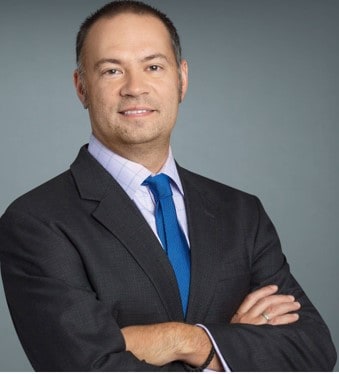 Marko Bukur, MD, FACS
---
Dr. Bukur was born in Belgrade, Serbia before coming to the United States. He currently serves as the Trauma Medical Director in the Division of Acute Care Surgery at Bellevue Hospital Center.

Dr Bukur has been actively involved in clinical research and has published over 90 peer reviewed articles and book chapters in major trauma, surgical, and critical care journals/texts and has presented at a variety of national and international trauma meetings.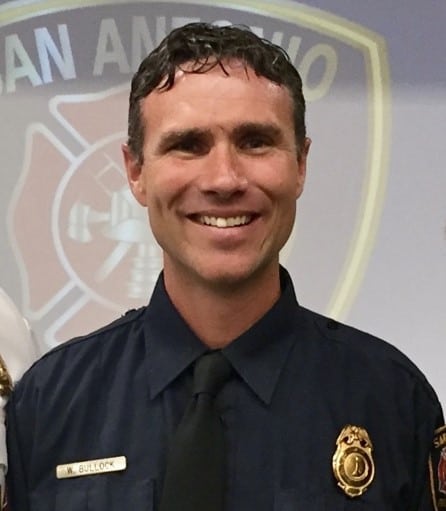 Lieutenant William Bullock, EMT-P
---
Lieutenant William Bullock, EMT-P, is a 20 year veteran of the San Antonio Fire Department and presently works as an EMS field supervisor. He has functioned as the SAFD LTOWB+ lead since program inception in 2018. The SAFD has transfused over 800 units of LTOWB+ with Lt. Bullock providing operational and logistical support through all aspects of program evolution. Having personally transfused prehospital LTWOB+ in over 60 cases, Lt. Bullock has used his experience and training to assist dozens of other organizations in blood program design and implementation.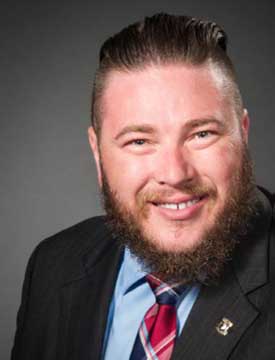 Nathan A.M. Christopherson, MSN, MBA, RN, TCRN, CEN, EMT-P
---
Nathan Christopherson is the Assistant Vice President of the Northwell Health Trauma Institute. Prior to this role he has been trauma program director, emergency department nurse, and paramedic. In addition to his civilian experience, Nathan is an Army combat veteran and spent most of his military career as a combat medic and trauma nurse.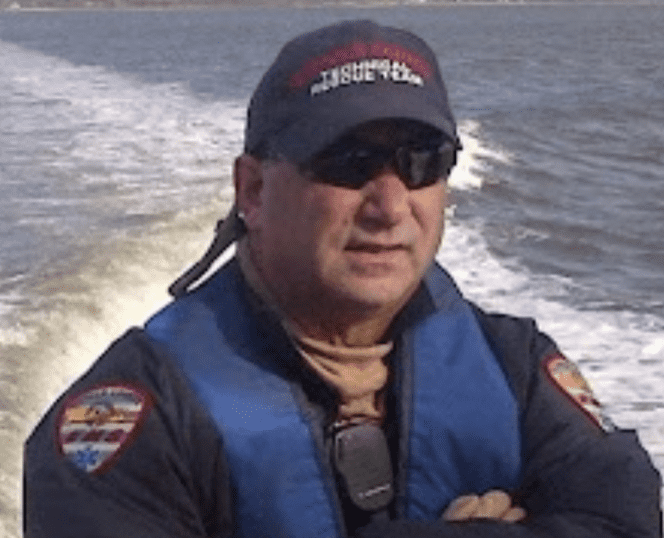 Robert Delagi, MA, EMT-P, ISO, HSO, CHEP
---
Chief Delagi has 45 years of fire/rescue/EMS experience. During his tenure with the Suffolk County Department of Health Services, he was the Emergency Management Liaison to the Suffolk County Department of Fire, Rescue and Emergency Services' Office of Emergency Management for Public Health Emergency Preparedness, the Medical Branch Director of the Suffolk County Urban Search & Rescue (USAR) Team and the Decontamination Strike Team (DST), and a Senior Advisor to the County's Incident Management Assistance Team (IMAT). Bob is a past-member of the NY State Emergency Medical Advisory Committee (SEMAC) and Past-Chair of the NY State Emergency Medical Services Council.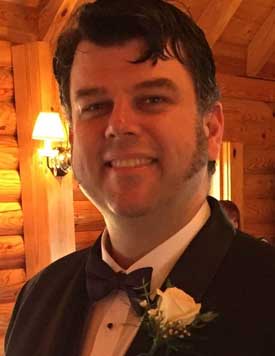 Daniel Dexeus, D.O.
---
Daniel Dexeus, D.O. is an emergency medicine physician and part of the ultrasound faculty at Northwell Health Long Island Jewish Medical Center. He is also an Assistant Professor of Emergency Medicine at The Donald and Barbara Zucker School of Medicine at Northwell/Hofstra.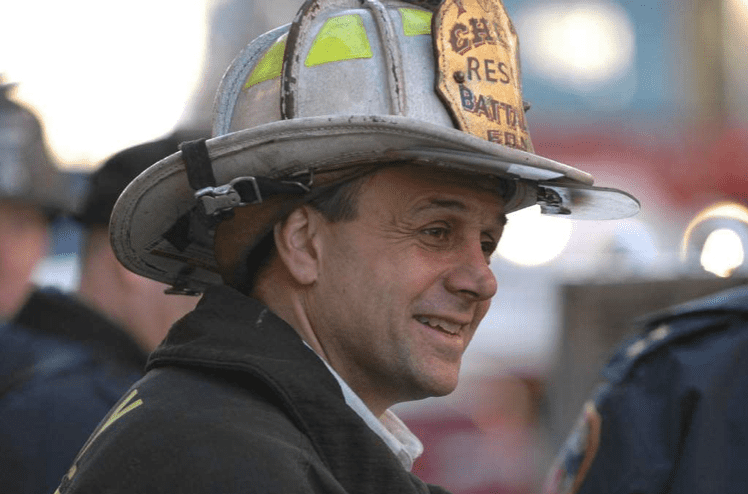 Battalion Chief Joseph Downey
---
Battalion Chief Joseph Downey has 37 years of experience with the FDNY and is assigned to the Special Operations command as the Rescue Battalion Commander. He has been a Task Force Leader for NY-TF1 for the last 20 years and is the National Representative for the FEMA US&R system. He has deployed to numerous disasters, including the WTC, Hurricane Katrina, Haiti earthquake, and Hurricane Sandy.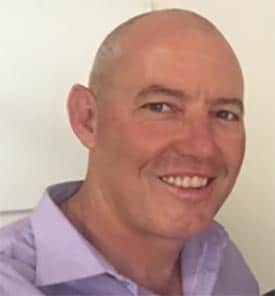 Trevor Glass
---
Trevor has been involved in medical special operations since 2000 and has deployed to earthquakes in Algeria, Iran, Pakistan, Indonesia and New Zealand. He is an active participant of the United Nations International Search and Rescue Advisory Group and serves on its Medical Working Group, which he chaired from 2008 – 2014. Trevor holds an MSc in Emergency Medicine is currently the owner and managing director of a UK based company, DART Solutions, which specialises in providing disaster and emergency management services and solutions.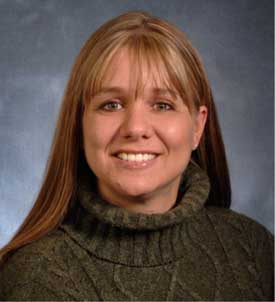 Rita Hanel DVM, DACVIM (Int Med), DACVECC
---
Dr. Rita Hanel was a faculty member in Emergency and Critical Care at the North Carolina State University College of Veterinary Medicine for 10 years and was the Director of Emergency Services. She is currently the Senior Director of Clinical Programs for BluePearl Veterinary Partners where she continues to help clinicians achieve the highest levels of professional and personal accomplishment.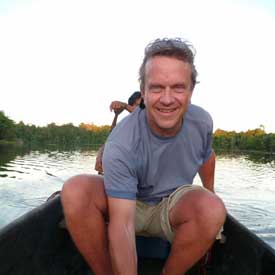 Mark Hannaford, FRGS FRSA
---
Mark Hannaford has spent decades focusing on sustainable social change via two pioneering self-founded initiatives; Across the Divide (ATD) [est. 1996] and World Extreme Medicine (WEM) [est. 2002]. Additionally, Mark has established the world's largest subject matter conference in the field of Extreme Medicine (WEM Conference). He has also established Clinical Fellowship Program with Royal Devon & Exeter Hospital & Dorset University Hospital Trust and is faculty of Pre-Hospital Care, Royal College of Surgeons, Edinburgh member of the working group for Wilderness Medicine Provision in Remote Areas

In 2018 Mark was one of 3 expeditioners who were the first people outside of the local indigenous population to transverse the ancient trade route of Ethiopia's Amhara tribe, stretching 120 km across varying terrain at very high altitude, without in-country rescue facilities. Previously, Mark recorded a first complete descent of the Kuiseb River in the Namib Desert, part of a series of expeditions over several years, which took him across all five continents at least four times.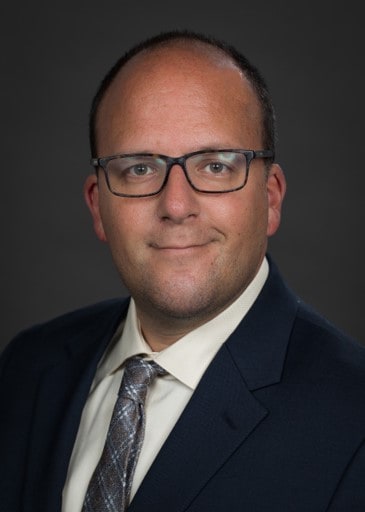 Matthew Harris, MD
---
Dr. Matthew Harris is the Medical Director for Emergency Management at Northwell Health in New Hyde Park, NY. Dr. Harris has been involved in Emergency Medical Services for 24 years, having volunteered as an emergency medical technician and worked as a paramedic in Rockland County, New York. He is triple-board certified in his specialities of pediatrics, pediatric emergency medicine and EMS and Disaster Medicine. Dr. Harris serves on many local, state and national advisory councils related to EMS and preparedness and is the Chair of the Pediatrics Committee of the National Association of EMS Physicians. Dr. Harris' primary research interest is in prehospital pediatric resuscitation.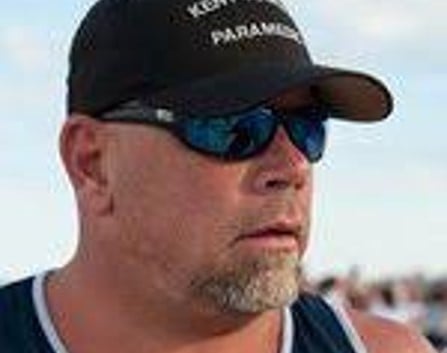 Mike Hudson, NRP
---
 Mike Hudson NRP, has been an ocean lifeguard since 1990 and has worked as a street level paramedic and EMS instructor for almost as long. He is a former Navy Corpsman and taught the in-house SOT EMT and paramedic at NSWG-1 (SEAL Teams) for almost 10 years. Currently, Mike commands a nationally certified aquatic rescue surf/swiftwater response team and directs municipal open water lifeguard operations for Monmouth County, NJ. He also works as a rescue diver and coordinates marine safety and medical operations for several major networks, including Shark Week and Shark Fest. He is a technical rescue contributor for the 2019 USAR manual and Fire Engineering magazine and has a recurring column in JEMS called pre-hospital tradecraft. As a hobby, Mike produces a nationally recognized public safety/technical rescue podcast aptly titled; Lifeguards10-8.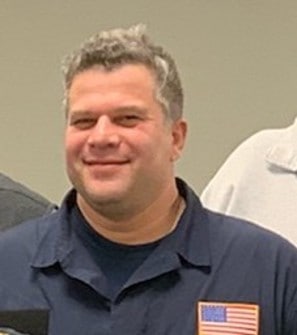 Douglas Isaacs, MD
---
For the past sixteen years, Dr. Douglas Isaacs has served as Deputy Medical Director for the New York City Fire Department (FDNY). He is the Medical Director for Manhattan, Special Operations Command, Safety Command, Rescue Paramedic program, Chair of the Medical Equipment Committee, Medical Team Manager for NY-TF1, Program Director for the FDNY-Northwell Health EMS Fellowship and Director of FDNY's annual Medical Special Operations Conference (MSOC).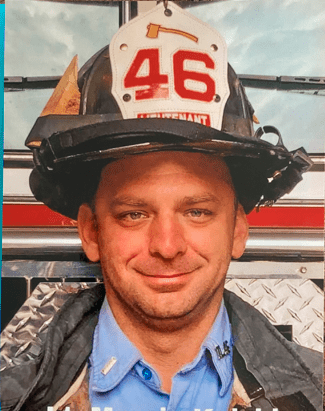 Lt. Marcin "Marty" Kalski
---
Lt. Marcin "Marty" Kalski has been involved in EMS for over 27 years, 19 of which, as a paramedic. He spent 16 years as a paramedic in a busy urban EMS environment in Jersey City, NJ. Prior ALS assignments also include the South Bronx and East Harlem as a Haz-Tac paramedic. Currently Lt. Kalski works as a paramedic for Hackensack University Medical Center. He also spent 8 years as a firefighter in E-257 in Canarsie, Brooklyn. His current assignment is at L-46, a SOC Support Ladder in the Kingsbridge section of the Bronx. His teaching experience includes 8 years as a Paramedic School skills instructor and field preceptor as well as 3 years as a difficult airway instructor with Hackensack-Meridian Health.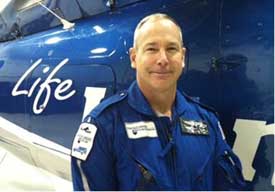 Michael P. Kurtz, FP-C, CFC, NREMT-P
---
Michael has been involved in Emergency Medical Services for 42 years. Mike is currently employed by the Penn State Hershey Medical Center as the Chief Flight Paramedic of the Life Lion Critical Care Transport Team. Mike also serves as an Instructor in Emergency Medicine and other allied health programs at the Milton S. Hershey Medical Center. Mike has been very active with the FEMA US&R system since 1996. He is the Medical Team Coordinator/Lead Paramedic for PATF-1 and has been on numerous federal and state deployments and has also served as the FEMA National US&R Medical Working Group Chair. He is also active on the Pennsylvania South Central Task Force Incident Management Team as a Planning Section Chief as well as an Instructor Trainer / Adviser, Subject Matter Expert for the Commonwealth of Pennsylvania's Water Rescue Curriculum and is also a Strike Team Leader for the Pennsylvania Helicopter Aquatic Rescue Team.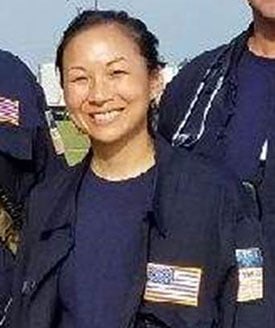 Pamela Lai, MD, PhD, MSc
---
Dr. Pamela Lai, MD, PhD, MSc is a Deputy Medical Director for the New York City Fire Department. She is the Medical Director for the South Bronx, Research, QA/QI and is the Associate Medical Director for Special Operations. She is a Medical Team Manager for NYTF-1.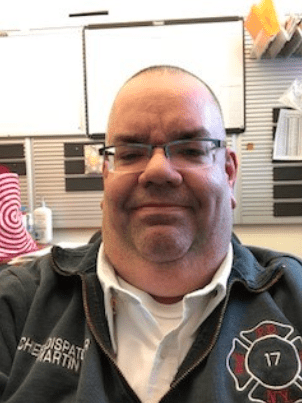 James Martin BPS, EMT-P
---
James Martin is a 19-year veteran of the FDNY currently assigned to Fire Dispatch Operations as Chief Fire Alarm Dispatcher of PSAC 1 in Brooklyn. Previously he served as Chief in Charge of Training and Quality Assurance and Staten Island and Queens Operations. During his FDNY career, James has overseen several training initiatives and worked as a Supervising Dispatcher and Chief Dispatcher for many large-scale incidents and emergencies including the 2003 Blackout and Superstorm Sandy. In addition to his FDNY career, James is a 28-year veteran of EMS in NYC and New Jersey. James worked and an EMT and Paramedic for Northwell Health, NYU Langone Lutheran Medical Center and St. Vincent's Catholic Medical Center surviving the collapse of both towers on 9/11 while working at St. Vincent's. James serves as an Adjunct Professor of Paramedic Sciences at Union County College in New Jersey as well as a Paramedic and EMS Educator for Hackensack Meridian Health. Chief Martin holds numerous instructor certifications in EMS and Public Safety Communications.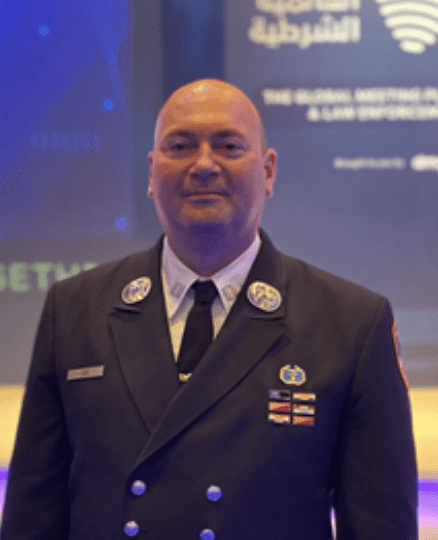 Captain Michael Leo
---
Captain Michael Leo has been a firefighter with the FDNY for 20 years, serving 13 years in the Special Operations Command. While earning a B.A. in Fire and Emergency Management at John Jay College, Michael studied the expanding role of remotely piloted aircraft systems for use in emergency management. As the program administrator for FDNY Robotics, Michael's responsibilities include all aspects of remotely operated robotics in addition to emerging technologies to support command tactics. Michael currently serves as a member of the Federal Aviation Administration's advanced aviation advisory committee, National Fire Protection Association (NFPA) small unmanned aircraft committee, ASTM International small aircraft committee and is studying towards a Master's Degree in unmanned systems at Embry-Riddle Aeronautical University.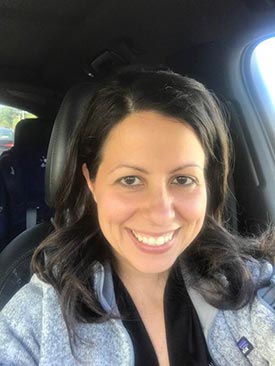 Athena Mihailos, MD
---
Dr. Athena Mihailos is the Director of Emergency Ultrasound at LIJMC. She is born and raised in Brooklyn and now resides in Queens with her husband and four children. Her residency and ultrasound training began in New York Methodist Hospital. She loves to teach anyone interested in ultrasound and is looking forward to help teach this course for the second time.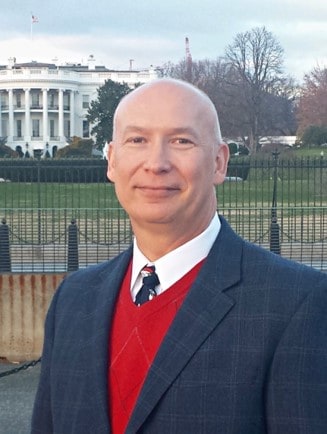 Alexandre Migala, DO
---
Dr. Migala is residency-trained, board-certified in emergency medicine and fellowship-trained, board-certified in undersea and hyperbaric medicine/wound care. He has served over 30 years in the U.S. Army and Army Reserve and 15 years with Texas Task Force-1. He is also trained as a U.S. Army Flight Surgeon, FAA Aeromedical Examiner, and NOAA Dive Medical Officer.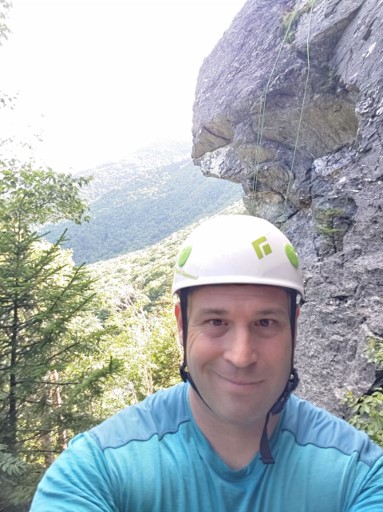 Jeremy Neskey, SFC(RET) USA, FAWM, DiMM, Paramedic,68W
---
Jeremy is a 25 year US Army veteran and has been an instructor for Military Mountaineering at the Army Mountain warfare school for 20 years. He is a rough terrain evac non-commissioned officer in charge (NCOIC) and mountain critical care course NCOIC with combat deployment in Afghanistan and multiple mobile training team missions to central Asia and the Middle East. Jeremy is a combat medic badge paramedic and has extensive experience working in the mountains both as a mountain guide and with SAR teams, patrol medic for the national park service (NPS) Denali Patrol, and Yosemite national park.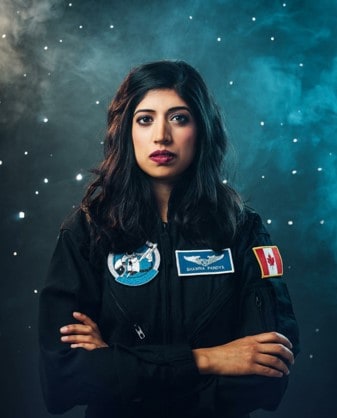 Dr. Shawna Pandya
---
Dr. Shawna Pandya is a Canadian physician and is the Director of the IIAS Space Medicine Group, Chief Instructor of the IIAS Operational Space Medicine course, Director of Medical Research at Orbital Assembly Corporation, podcast host with World Extreme Medicine, Primary Investigator for the Shad Canada-Blue Origin student microgravity competition, member of the ASCEND Guiding Coalition, Life Sciences Team Lead for the Association of Spaceflight Professionals, and sessional lecturer for the University of Alberta. She serves as medical advisor to several space, medical and technology companies, as well as the Jasper Dark Sky Festival Advisory Committee.
 
Dr. Pandya was part of the first crew to test a commercial spacesuit in zero-gravity in 2015. She previously served as Commander during a 2020 tour at the Mars Desert Research Station. Her publications include book chapters on space technologies that have benefitted terrestrial medicine, psychological resilience in long-duration spaceflight, and reproduction and sexuality in long-duration spaceflight.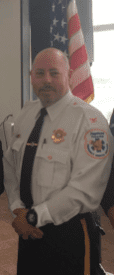 Bil Rosen
---
Bil Rosen is the manager for Neptune Township EMS and the team leader for the southern Monmouth county active shooter partnership rescue task force.  He is an appointed deputy EMS coordinator for the Monmouth county sheriff's office OEM, EMS division with the responsibility of the county RTF program. He is also a paramedic for HMH/JFK EMS.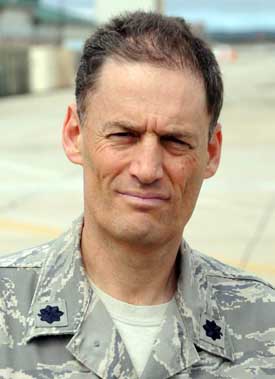 Stephen Rush, M.D.
---
Lieutenant Colonel Stephen Rush served as the Pararescue Flight Surgeon for the 103rd rescue squadron in the New York Air Guard from 2008 until 2020. He is currently the medical group commander for the 106th Rescue Wing. He served as the US Air Force Pararescue Medical Director from 2012 to 2018. He has been voting member on the committee for tactical combat casually care, a contributor to the Special Operations Medical literature, and contributed to the development of prolonged casualty care, TBI and mass casualty management protocols for the DOD.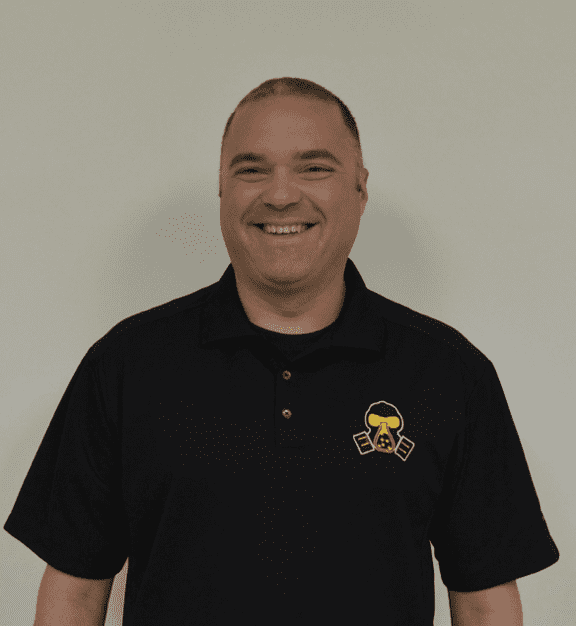 Bobby Salvesen, FF
---
Bobby Salvesen has been with the FDNY since 2000. He began his career in EMS and is currently a firefighter in the Special Operations Command as part of the Hazardous Materials Company 1. He is an Instructor for the New York State Fire Service Academy and a Chief Instructor for the Nassau County Fire Service Academy. He is also the Chief of the East Meadow Volunteer Fire Department. 
 
Bob along with Mike Monaco created the popular "HazMat Guys Podcast" in November of 2015 in an effort to grow the community in the Hazardous Materials field.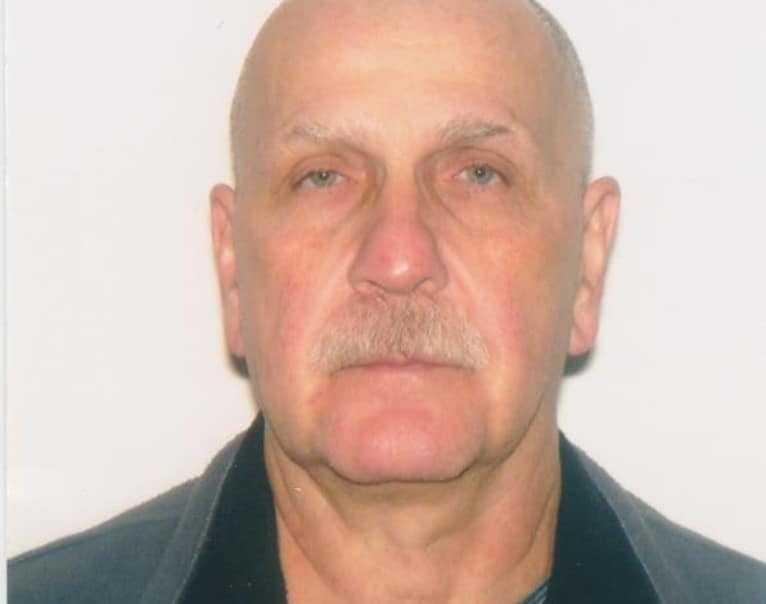 Robert Shabbick
---
Rod Shabbick has 35 years of underground experience working with federal, state, local agencies and private companies. Rod is also an active first responder with 46 years of EMS experience and service, including serving as a Medical Specialist for PATF-1.

He is retired from the Pennsylvania Bureau of Deep Mine Safety as a Mine Rescue and E.M.T. Instructor. Also included in his volunteer medical mine rescue activities is that in 1984 he was chosen to become a charter member of the Specialized Medical Rescue Team (S.M.R.T) with rescue work in the Wilberg Mine fire (1984), QueCreek Mine water inundation (2002) and 6 other mine emergencies, building collapses and the Philippine earthquake response (1990).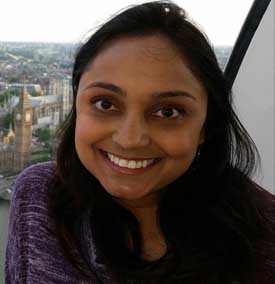 Trupti Shah, MD
---
Dr. Trupti Shah is an emergency medicine physician at Northwell Health Long Island Jewish Medical Center. She has specialty training in ultrasound and is actively involved in training residents.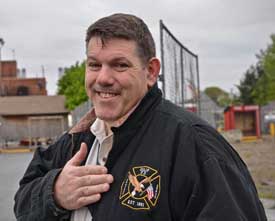 Raymond Smith, EMT-P, CCP-P, CIC
---
Ray Smith is a Critical Care Paramedic with over 30 years providing prehospital emergency medical care in and around NYC. He has extensive experience developing and delivering EMS education for Fire, Police, Military and Healthcare agencies.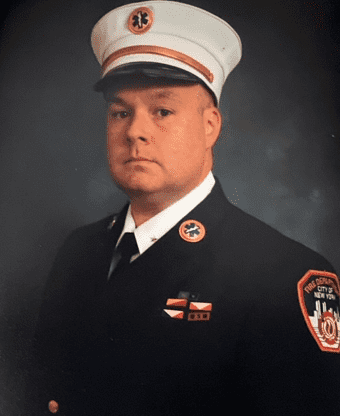 Deputy Assistant Chief Ian Swords
---
Deputy Assistant Chief Ian Swords is currently the FDNY EMS City North Commander and Chief of EMS Special Operations. One of the original Rescue Medics, Ian previously served as the Training and Commanding Officer of Haz Tac Operations, overseeing the operational expansion of the Rescue Medic program and the development of the FDNY Marine Ambulance concept and deployment of FDNY Rescue Medics on our waters. He has responded or deployed to numerous large-scale incidents including WTC, Hurricane Sandy, the earthquake in Haiti in 2010 and the civil unrest in 2020. With a separate background in ems dispatch operations, Ian was previously assigned to FDNY EMD where he oversaw the integration of over 250 FEMA NAC units into the FDNY EMS dispatch system to answer the highest call volume ever seen by FDNY EMS during the COV19 pandemic of 2020. He holds numerous specialty certifications and instructor credentials.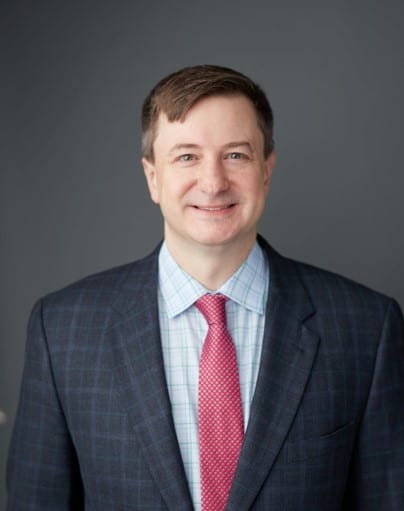 David V. Tuckman, MD
---
Dr. Tuckman is currently an attending physician and orthopaedic surgery partner for the Orthopaedic Associates of Manhasset and is a member of the executive board for the New York Society for Surgery of the Hand. He is an associate professor of Orthopaedic Surgery at the Hofstra School of Medicine.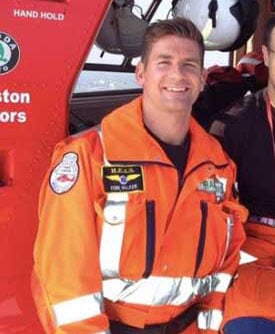 Eoin Walker
---
Eoin has been a paramedic since 2004. He currently works for ICRC (Red Cross) as a pre-hospital delegate to the Somali government based in Nairobi. He spent 6 years as an Advanced Paramedic Practitioner (APP) treating high critical care patients in London (London Ambulance Service). He has also worked on London's helicopter medical service for the past 10 years and had a 20 year pre-hospital career.

He has worked for World Extreme Medicine as the pre-hospital lead for 10 years delivering education across the world from the jungles of Costa Rica to the deserts of Oman to the alpine mountains of Slovenia.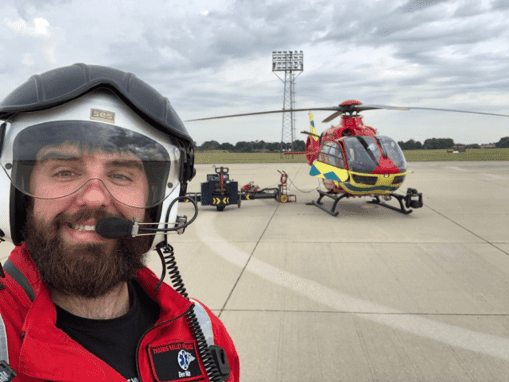 Benjamin Watts
---
Ben Watts is a Paramedic and Advanced Retrieval Practitioner with the Emergency Medical Retrieval Service in Scotland. Ben responds as part of a small team to provide pre-hospital critical care to the sickest of patients at the point of injury or illness, as well as providing critical care level secondary retrieval from remote, rural and isolated health care facilities in the Islands and Highlands of Scotland. Ben has a passion for expedition and wilderness medicine and is a faculty member for World Extreme Medicine.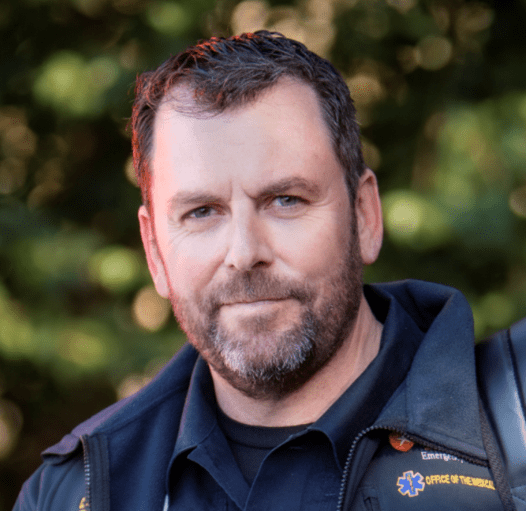 Christopher J. Winckler, MD
---
C. J. Winckler serves as the deputy medical director for the San Antonio Fire Department and is an associate clinical professor at the University of Texas San Antonio Health Science Center in both the Department of Emergency Health Sciences and the Department of Emergency Medicine. Dr. Winckler along with multiple stakeholders, worked tirelessly to be able to deploy whole blood in San Antonio. This was the first-time whole blood was available to save prehospital patients in hemorrhagic shock, for an American metropolitan city. San Antonio Fire Department has transfused over 850 units of blood since October 1st, 2018, when the program deployed.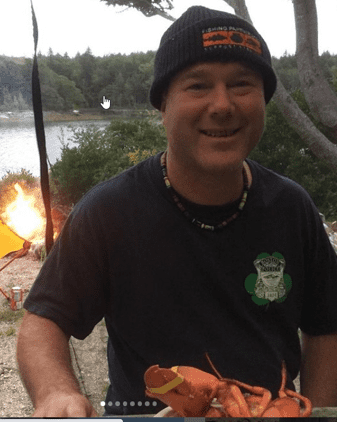 Stephen P. Wood, MS, ACNP
---
Stephen is an acute care nurse practitioner and director of advanced practice providers in the division of pulmonary and critical care medicine at St. Elizabeth's Medical Center. He has over 30 years of field experience, including 10 years as a flight paramedic and a medic for a regional SWAT team from 2018 - 2022 and the law enforcement liaison for his hospital from 2014 - 2019. He is also an instructor in the School of Nursing at Northeastern University. He is a current visiting researcher at the Harvard Law School Petrie-Flom Center for Health Policy as well as a fellow and podcaster for World Extreme Medicine.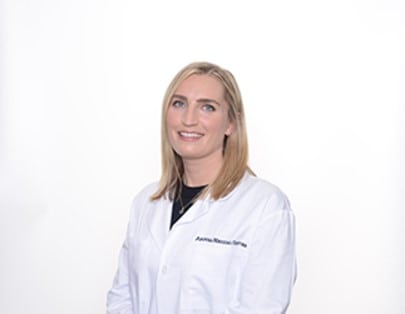 Ann Marie Zollo, DVM, DACVECC
---
Dr. Ann Marie Zollo, DVM, DACVECC is a board-certified criticalist at the Schwarzman Animal Medical Center in New York City. Dr. Zollo's areas of interests include resuscitation, trauma, and education.