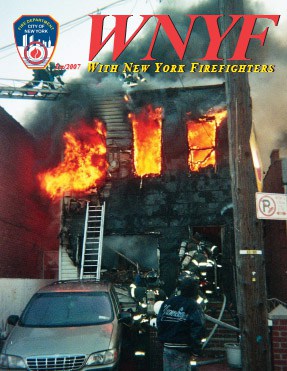 Note: This issue does not include links to individual articles, just a table of contents of Features, Columns and Departments included in each magazine. Click on the button below to purchase a DVD that includes all issues of WNYF between 1940 and 2009. No DVD is available for subsequent years. Downloadable PDFS of subsequent years are available on this website to complete electronic libraries.
---
Features
East Side Explosion and Collapse
Investigation of East Side Gas Explosion/Collapse
Guidelines for Battling High-Rise Building Fires
Stretching Points
A Useful Tool for Stretching Hose Around Vehicle Tires
A New Lightweight Construction
Lightweight Residential One-to Four-Family Homes: Construction Features and Tactical Considerations
Extreme Wind-Driven Fireproof Multiple Dwelling Fires
Wind Compounds Problems at Bronx High-Rise Fire; Post Radios Help Resolve Them
Using the FDNY Post Radios
CO Detector Activation — The New Nuisance Alarm?
---
Columns
Utility Hazards: Electric Substations — Overview, Hazards and Response Tactics
Students' Corner
Runs & Workers 2006
Forcible Entry Notebook: Fox Locks, Part II — Conventional Method, Inward Swinging
---
Departments
Taking Up
Photo Reporter
All Hands
In Memoriam